After quitting my job, I thought our summer would be a bit lazy with plenty of down time in the sun. It was actually the opposite and that's ok! We started off with a trip to Disney (blogged about here). From there we did swim lessons, gymnastics, playdates with friends, birthdays, drum corps shows, days at the cabin, family reunion, time spent with Grandma, parades, 4th of July, and many more days full of random things. I almost need a vacation from summer but we made lots of memories and that's what we strive for. Here are some photos of our very busy summer. Enjoy!
Last day of school.
Reminds me of this photo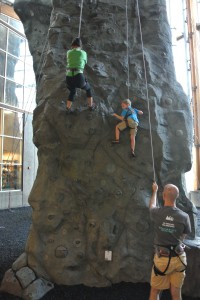 Finishing off the summer at the State Fair, naturally. Hope your summer was as fun as ours.