I guess if I went into labor, the chances of survival are there. But let's hope I don't. That'd be bad.
Anyway, here's a 24 week photo of 1) some crazy, psycho eyes, 2) how big my belly gets after dinner and 3) located somewhere in the smaller part of the big belly is an actual baby.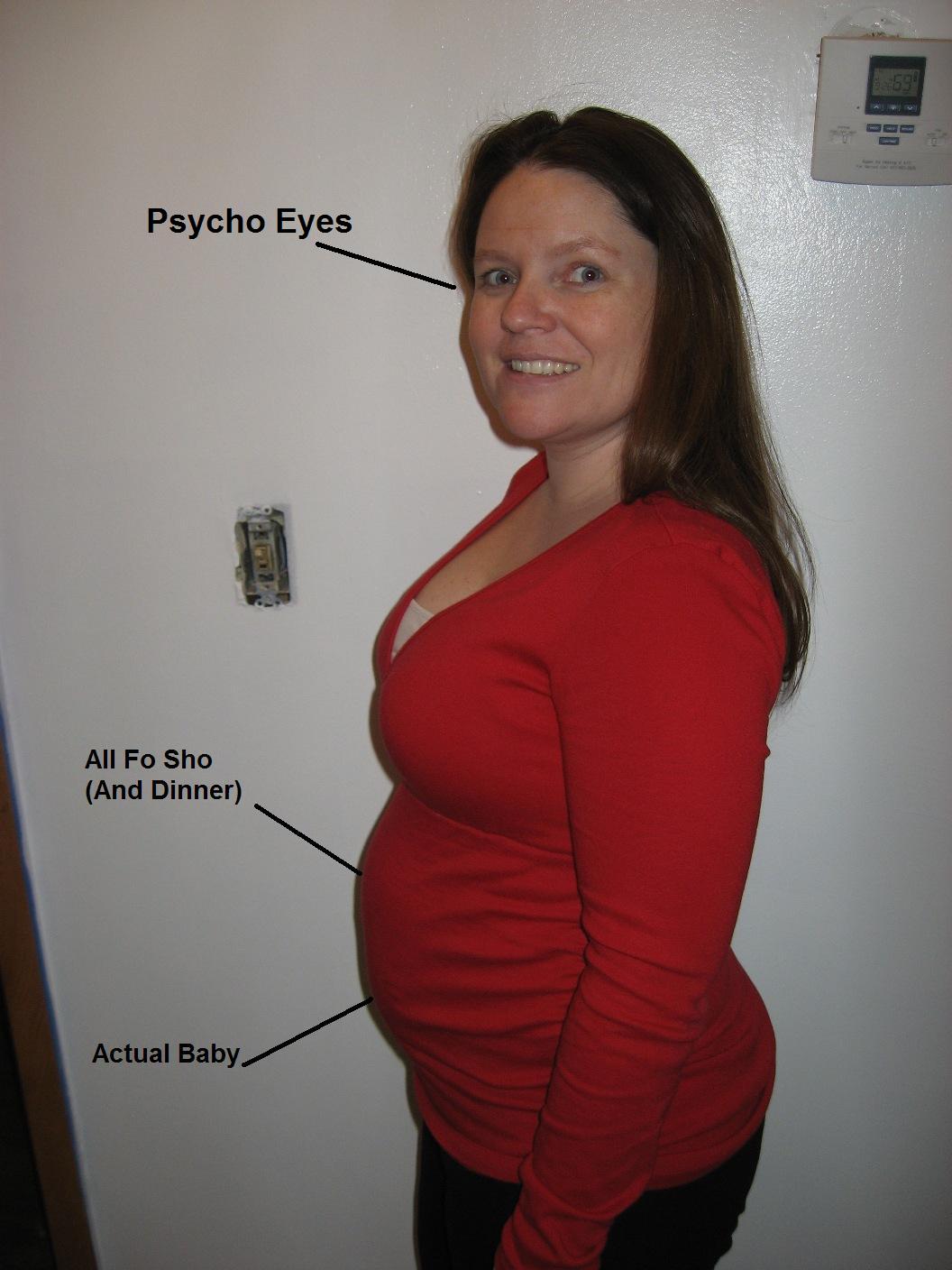 So you might have noticed the wonderful light switch missing it's plate and the thermostat (that I've programmed) hanging on by a thread. We're still working on the house. It was a wreck. I can prove it.
Oh, boy. Looking from the kitchen into the living room. That's Joe, he's puttying. Everything.
What complimentary colors, don't you think? Especially with the stencils!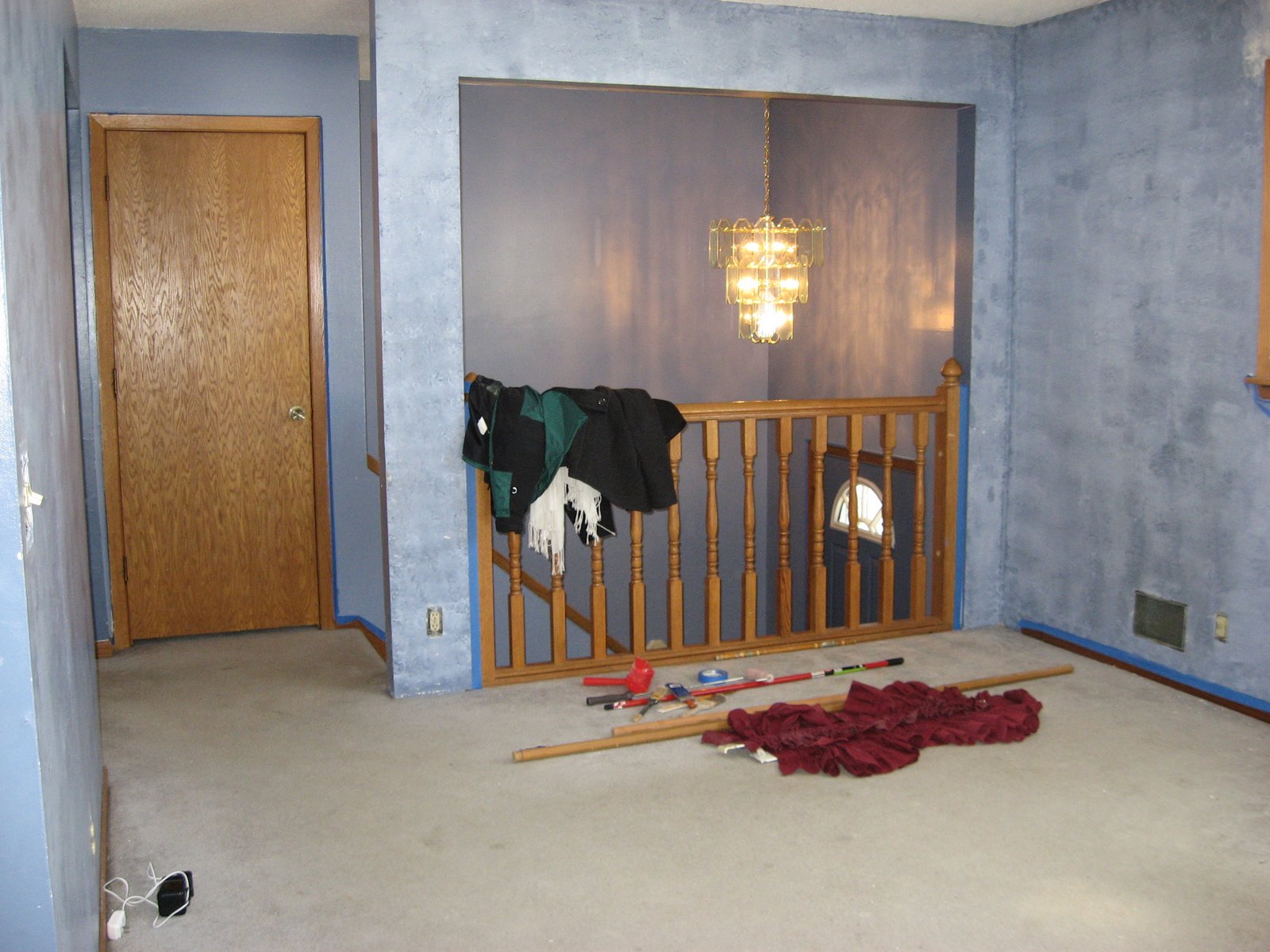 Justin's favorite place to paint. The 2 story entry way. It's now "ultra white" and staying that way. We've also replaced the chandelier – much more up to date.
Looking down the hall, into the bathroom (another work in progress).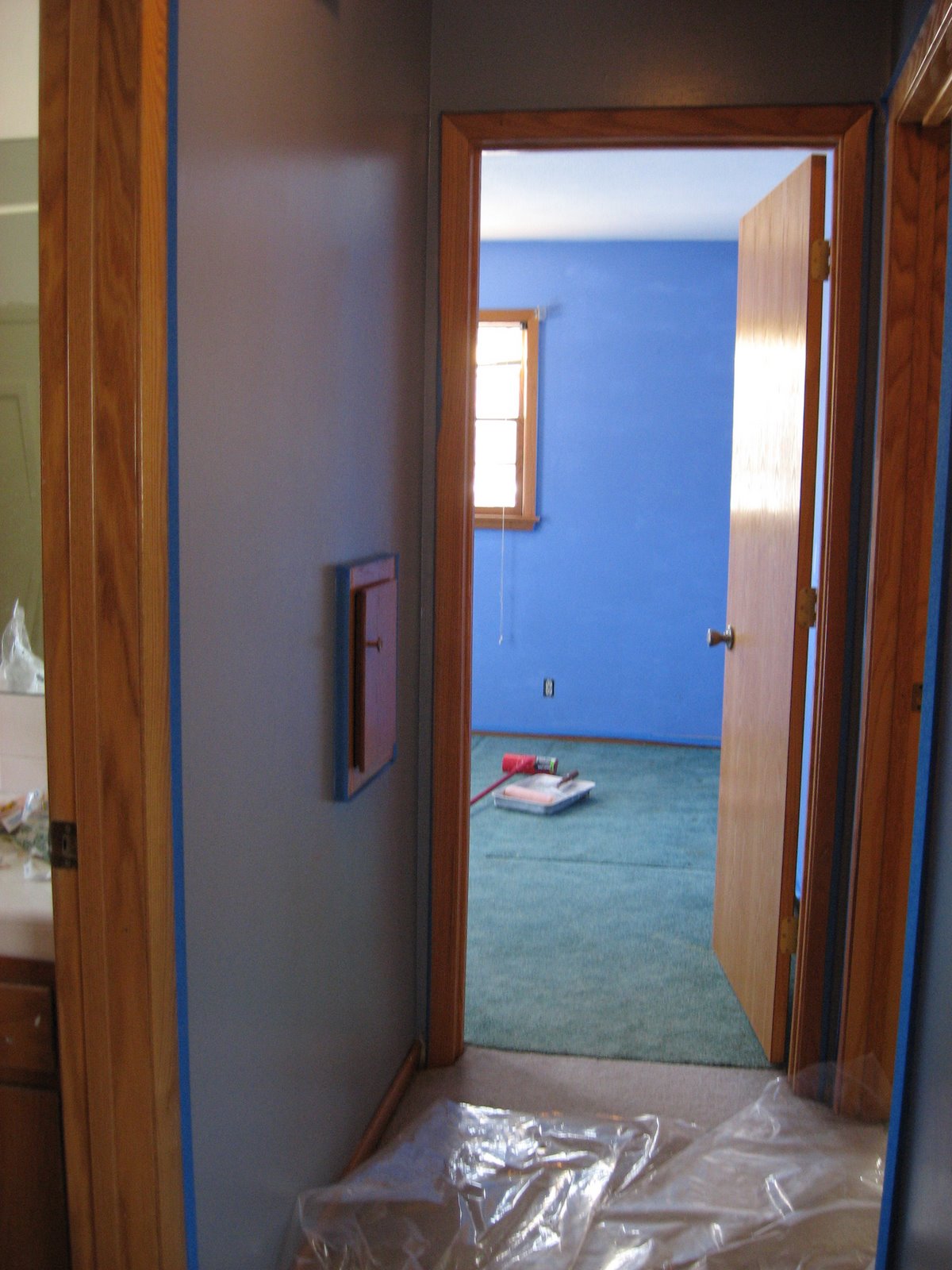 Looking into the baby's room. No, that's not an indication of the sex of baby. I think they ran out of color choices and just picked "painter's tape" blue. Looks great with the green carpet, eh?
Everything is primed so no more blue walls. The kitchen and our bedroom are painted and done. Stay tuned for after pics. It might be a while.