Now that they've been sent and hopefully opened, here are some of the projects I made for nieces and nephews this year:
Toddler Backpack. This was for a 2-year-old nephew. Really, he had so many other gifts that I don't even think he noticed it until the next morning when I said, "Hey, Reese, you can carry all your new cars with this!" and he proceeded to load it up and carry it around. It was cute.
Fleece Jacket with Hannah Montana accents. My niece LOVES Hannah Montana and LOVES pink. This is my standard fleece jacket pattern (Jalie 2679) that I've made many times. Works out great, but I see that Burda has one in their latest magazine. I might have to make that one to compare.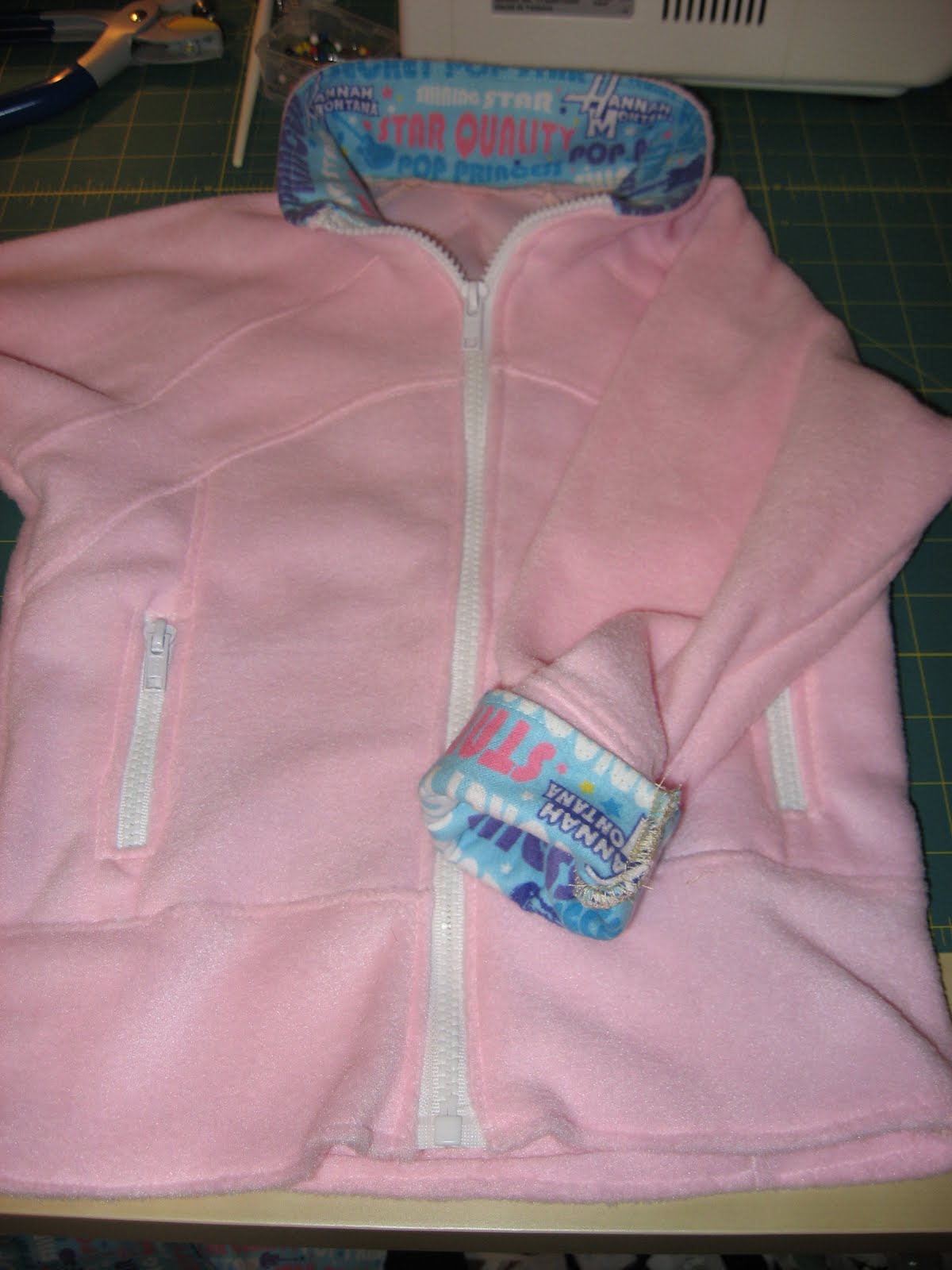 T-shirt turned backpack. One of my nephews loves Ed Hardy but I wasn't about to spend $100 on a t-shirt that I was gonna cut up. So I found a screen print kit at Joann's, a t-shirt at Saver's, and this pattern, and ended up with this: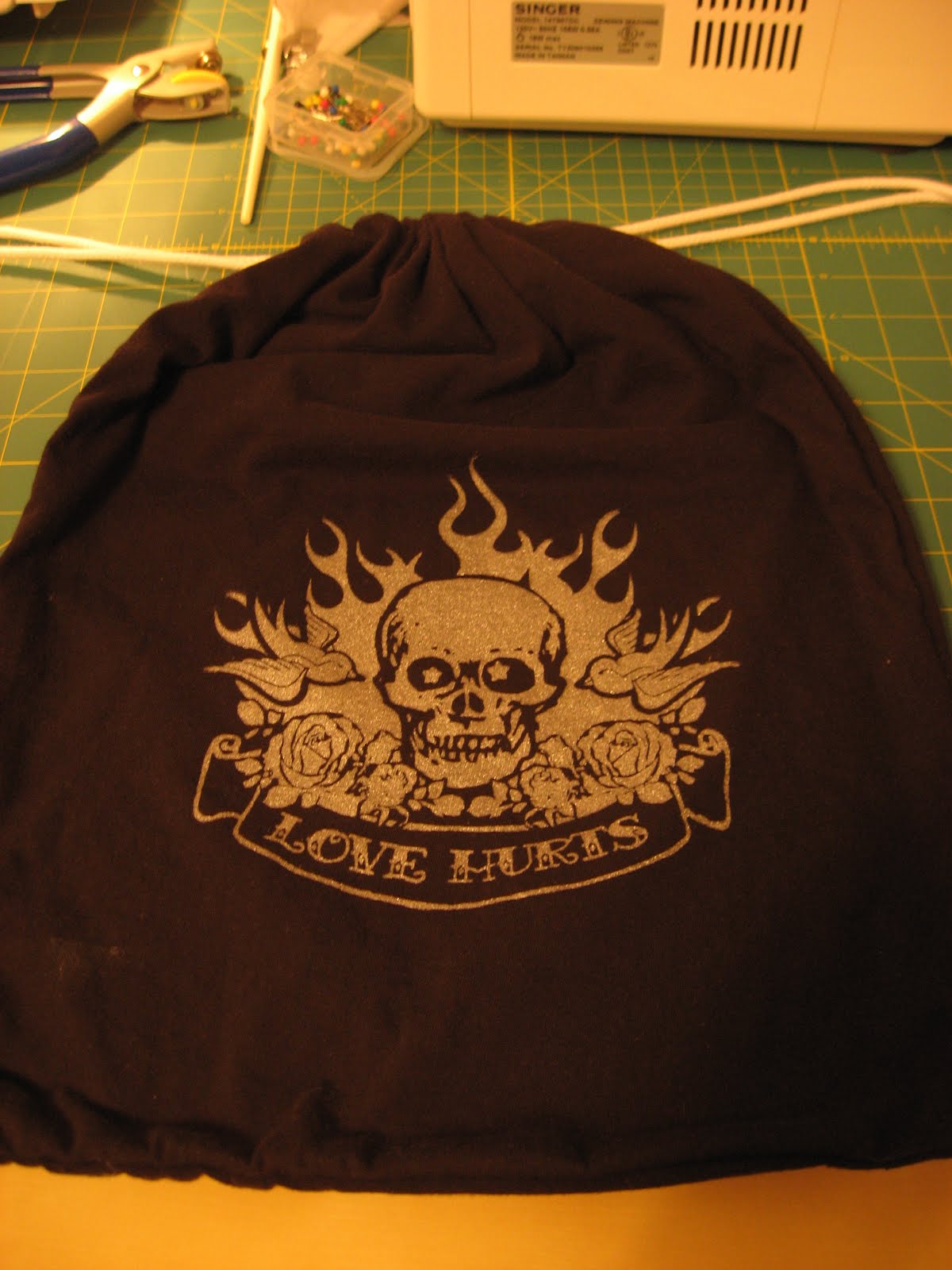 I actually made another t-shirt backpack for another nephew. He was getting a guitar for Christmas and I found a t-shirt at Savers with a cool guitar and skull – it was perfect. And he really liked it too.
I've never ventured into doll making, but I decided to try a Wee Wonderful doll for another niece. It wasn't as difficult as I thought it'd be. Lots of hand sewing, but surprisingly, I didn't mind.

Now that all the gift sewing is done and my sewing area is cleaned, it's time to make stuff for me!